Perhaps the maleigned of all facial hair, the moustache has played a pivital part in defining the face of rock & roll. Who do you think has the 'stache with the most attiude, biggest influence, and most flair in the history of rock & roll?
Your nominees:
Part Spanish waiter, part carnival barker, all frontman. The moustache of Freddie Mercury can even help you forgive the complete crap that is
Kind Of Magic
. . . .almost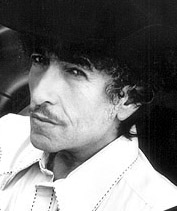 In the course of his forty year career, Bob Dylan has been many things- a folk icon, the king of protest songs, ramshackle rocker, the man who got the beatles stoned, street poet, and the voice of a generation. Add to this list his current incarnation, that of an older, creepier version of the guy in Sparks.
Equally at home at the supper club or rockin' the Paradise, the unemployed magician-like moustache of Dennis De Young of Styx deserves a
Domo origato!
No, he didn't write any of Husker Du's songs. No he didn't sing any of Husker Du's songs. And yes, he did jackshit music wise after the Huskers split. Why then is he front and center? Simple- Misters Mould and Hart know that the secret to continued influence, post-punk legend status and and infinate hipster name checking all rides on the moustache of your bass player. He's a Minnesota chief now, and he still sports the stache.