I have always been fascinated by these - LPs and EPs of then-current chart-topping hits recorded by then-unknown musicians and put out at a sub-budget price by a range of labels, usually with a young lovely gracing the cover and a 'fabtastic' title.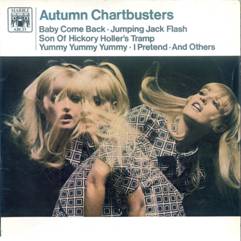 As well as the more recognisable Music For Pleasure label, there were other unconnected labels involved, including Avenue Records and Contour Records.
As many rock fans will know, some of the unknown musicians involved later went on to fame in their own right - David Bowie, Elton John, Thin Lizzy. There are some releases of the cover/soundalike material put out under the artist's recognisable name:
This link offers detailed research into the sessions recorded by David Byron, later of Uriah Heep (who it appears recorded covers sessions right up until the band's second album sessions):
http://www.travellersintime.com/Byron/D ... eInfo.html
There is some interesting information there, especially if you click on the coloured tabs at the top, as well as some frightening levels of details. And the chance to hear clips of the Heep singer with Elton John and Dana Gillespie doing a fair version of Badfinger's 'Come and Get It'.
If you have read this far, enjoy!