Posts: 1537
Joined: 02 Jul 2009, 13:26
Two great lists, going for B
---
Alpine Numpty
Posts: 16204
Joined: 17 Jul 2003, 11:11
Location: On 2 oz of plastic with a hole in the middle (of nowhere)
Marsha Hunt makes me forgive
B
for Monsoon.
I just wonder why do I know the song???
Last edited by
Neige
on 17 Feb 2018, 10:35, edited 1 time in total.
Thumpety-thump beats plinkety-plonk every time.
-
Rayge
---
Utter Cad
Posts: 50775
Joined: 16 Jul 2003, 21:22
Location: 16 Beasley Street
In spite of the fucking Minutemen, A. Great Human League pick.
A
Little Jim was no-one's fool - he owned the town's only jam butty mine.

---
BCB Cup Stalinist
Posts: 23639
Joined: 16 Jul 2003, 18:51
Location: at sea
a
And sometimes I ride on bus x82, say what!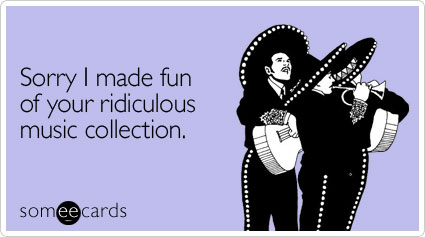 Bear baiting & dog fights a speciality.
---
Beer Battered
Posts: 12292
Joined: 24 Oct 2003, 20:04
Location: Hove Actually
Plenty on A I can embrace (but far from favourite Dan track) and don't get Julia Holter. B wins the new 3 battle. Overall er um..
A
We're way past rhubarb
---
2018 BCB Cup Champ!
Posts: 11087
Joined: 13 Apr 2014, 20:42
VOTING CLOSED
A: 8 B: 16
B wins this fairly convincingly. A was Goat Boy. Unlucky Dougie, hopefully you'll get your enthusiasm for the cup back for next year. Can B send me their new three -thanks.
---
---